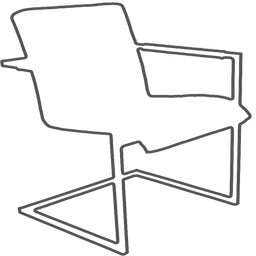 Vebo Loft furniture
PORTADA armchair, leather upholstery
A comfortable and stylish armchair is a dream come true for every lover of Scandinavian design. A spectacular armchair will certainly attract guests' attention and encourage them to relax in it.
Solid black metal frame, and upholstery made of leather, subjected to innovative dual-strength nanotechnology.
Wide selection of fabrics!
– SAWANA FABRIC – characterized by a fine, dense and even plain weave
– GOBI FABRIC – suede leather fabric
– RIVIERA FABRIC – dense Velvet fabric, extremely soft and velvety to the touch
– INARI FABRIC – a fabric that is raw to the touch, imitating natural linen.